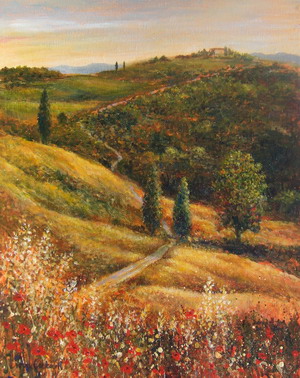 "Thank you so much for all your ideas and personal attention today. I'm SO excited about the painting you are doing for me!!! LOVE this gallery!!! Great talent and they are always so friendly and helpful!!!"
"Friends, if you are searching for some breathtaking, beautiful paintings you need to stop by the Red Cockerill Gallery in Austell, GA. Christian Owner and Renowned Artist, Ann Cockerill, captures beauty, color, and history like no other ~ her paintings are so unique and eloquent! God has really blessed this family with artistic talents beyond measure ~ you will receive a blessing when you visit ~ enjoy!"
M Van Nouhuys
Owner of Sweet Magnolia Gifts
Kennesaw, GA
"I had the privilege of viewing some of your artwork today when I came into your shop with a friend. It was AMAZING to see so many beautiful works in one place. You and your daughter were so helpful and courteous to my friend. I can only wish to be as talented as you in your wonderful art. Thank you! "
Brad Bridges
Powder Springs, GA
"The best frame shop and art gallery in Austell!!"
Susan Gardner
Bremen, GA
"I recently purchased a BE-U-tiful painting from Ann and put it in my bedroom. It's the first thing I see when I wake up in the morning and a wonderful, peaceful way to start the day. It's azaleas and a mountain scene. She is such an incredible artist!"
Patti Hilderbrand
Marietta, GA